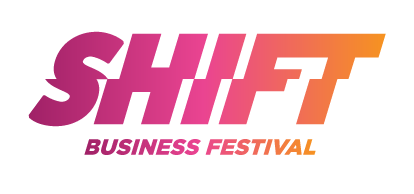 SHIFT is a unique, international business festival that brings together 3 000 business, technology, industry and AI influencers every year. The theme of the festival – intelligent business – can be sensed through inspiring keynotes and engaging workshops.
Although the festival has become known for its high-quality range of speakers, its distinctive aesthetic attitude and art experiences make the festival stand out.
In 2019, Magee worked as the festival's main graphic partner throughout the year, alongside Avidly advertising agency. Besides, we were in charge of official photography during the event.
As a result of our collaboration, we created a variety of marketing materials for multiple channels, both print and digital. We consulted SHIFT about marketing and participated in the development of graphic work.
Be sure to check them out: